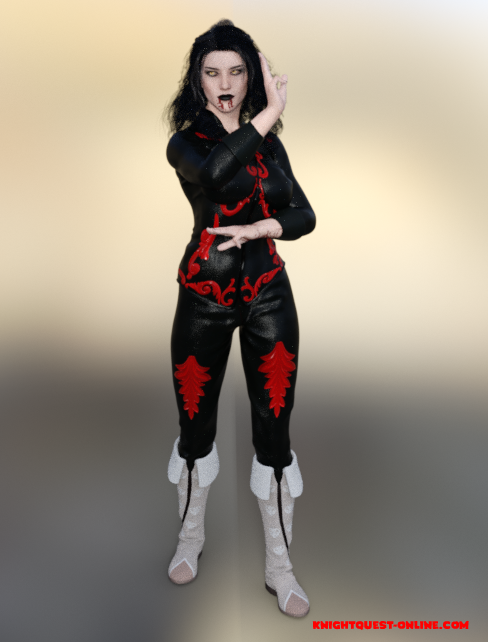 Art - Vanessa Storm


Vanessa Storm, from my comic KnightQuest The Dark Bane done in daz3d. This is something I've been planning to do since I got Daz Studio. This is a first
model of Van that I finished. I'm still making adjustments on her model and working on models for Rafael and Victoria, also from The Dark Bane.
I have a bunch of clothing for daz3d and this was the most appropriate set I found that I wanted her in for a halloween theme group image I was working on with her father kinda being french.